Frequently Asked Questions
✔️When are you entitled to flight compensation?
EC Regulation Number 261/2004 establishes common rules for passenger compensation aid for flight delays in the European Union countries. These rules state that passengers are to be given compensation if their flight was departing or arriving in EU and was delayed due to airline's fault. Compensation is given to a passenger who has experienced a delay of more than 3 hours. A flight delay in general can be any delay, though in order to qualify for compensation, the delay must put you at your final destination more than 3 hours late. A canceled flight is considered eligible for compensation if it was cancelled less than 14 days before scheduled departure date. Bellow you will find the most common airline's faults:
✔️Airplane technical issues
If the airplane has mechanical or technical issues, such as faulty landing gear or questionable control systems, then the airplane is considered to have technical errors, and is not safe to proceed with the flight.
Rotation situations involve the plane arriving late from its previous destination. This offsets the time it departs on its next scheduled flight route.
Operational issues can include anything having to do with the planning of the flight. This normally involves route planning, but it could include other technicalities that affect the operation of the plane.
The law provides some level of flexibility here, since there are other scenarios where the flight may not be able to proceed. These reasons are not always foreseeable, therefore hard to document specifics.
❌When are you not entitled to claim a flight compensation?
There are certain circumstances where the airline is not responsible for flight disruptions. If the airline is not responsible, then passengers do not qualify for compensation.
❌Delayed for less than 3 hours
If you flight was delayed, but you still made it to your final destination in less than 3 hours late, then you do not qualify for compensation.
❌Flight canceled more than 14 days ago
A canceled flight is not considered eligible for compensation if it was cancelled more than 14 days before scheduled departure date.
❌Airplane manufacturing flaws
Manufacturing flaws in the aircraft is considered to be no fault of the airline. Under these conditions, no compensation is required.
If it is determined to be unsafe for the aircraft to depart, the airline is not at fault and compensation is not required.
Strikes are not considered the fault of the airline; therefore, compensation benefits do not apply.]
If your flight carrier isn't registered in the EU, the flight does not qualify for compensation.
❌Anything related to COVID-19
If your flight was cancelled or delayed because of COVID-19, you are not eligible for EU flight compensation.
⭐How much are you entitled to claim?
Canceled or delayed flight compensations are issued in different the amounts, dependent upon the flight distance: €250, €400 and €600.
Passengers on flights up to 1500 km distance, can receive up to €250 compensation.
If the distance was from 1500 km to 3500 km long, you qualify for up to €400 compensation.
If your flight was over 3500 km in length, your compensation can be as high as €600.
About an Author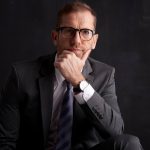 Scott Welsch is a London based attorney. He specializes in travel law and he wants to educate people on their rights as European travelers. Many flight compensation companies try to entice their customers with promises of speedy service, success rates, money they have successfully returned. To the untrained eye and the frazzled traveler sitting on the floor of an airport, these look like the best options. Our primary mission here is to keep the comparison list up to date allowing you to work with the exceptional companies only that live up to their shiny promises.