Lexority.com is an international flight compensation company that strives to defend passengers' rights at all costs. Founded in 2017, Lexority.com has more than 40 dedicated staff members on call to help you with flight disruption claims. They take cases that deal with delays, cancellations, overbooking, denied boarding, and lost luggage, among others that pertain to EU Regulation 261/2004.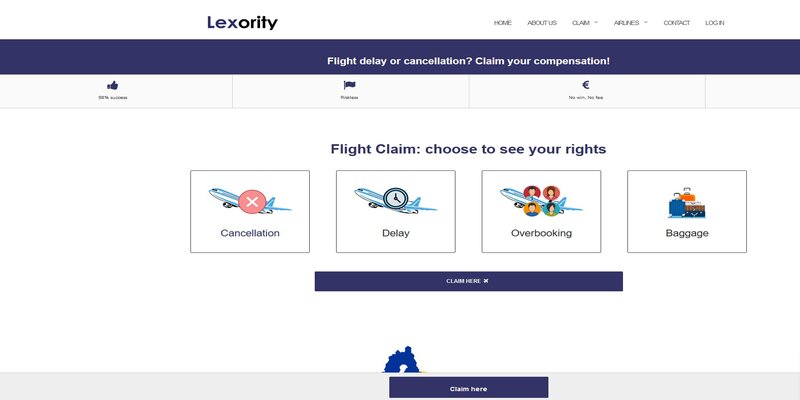 Lexority.com is driven by three core values: close contact, transparency, and simplicity. They want to make it as easy as possible for you to partner with them to get the compensation you are entitled to, thanks to flight disruptions outside your control.
Lexority.com overview
| OVERALL RANK: | #20 out of 34 |
| --- | --- |
| OUR RATING: | 3.5/5 |
| USABILITY: | Easy to use |
| AVERAGE COMPENSATION: | 303€ |
| SERVICE COST: | 25% |
| AVERAGE COMPENSATION TIME: | 8-16 weeks |
| LANGUAGES: | 1 |
| REVIEWS: | 4.3 stars out of 5 on TrustPilot |
| OFFICIAL WEBSITE: | Lexority.com |
Our Lexority.com review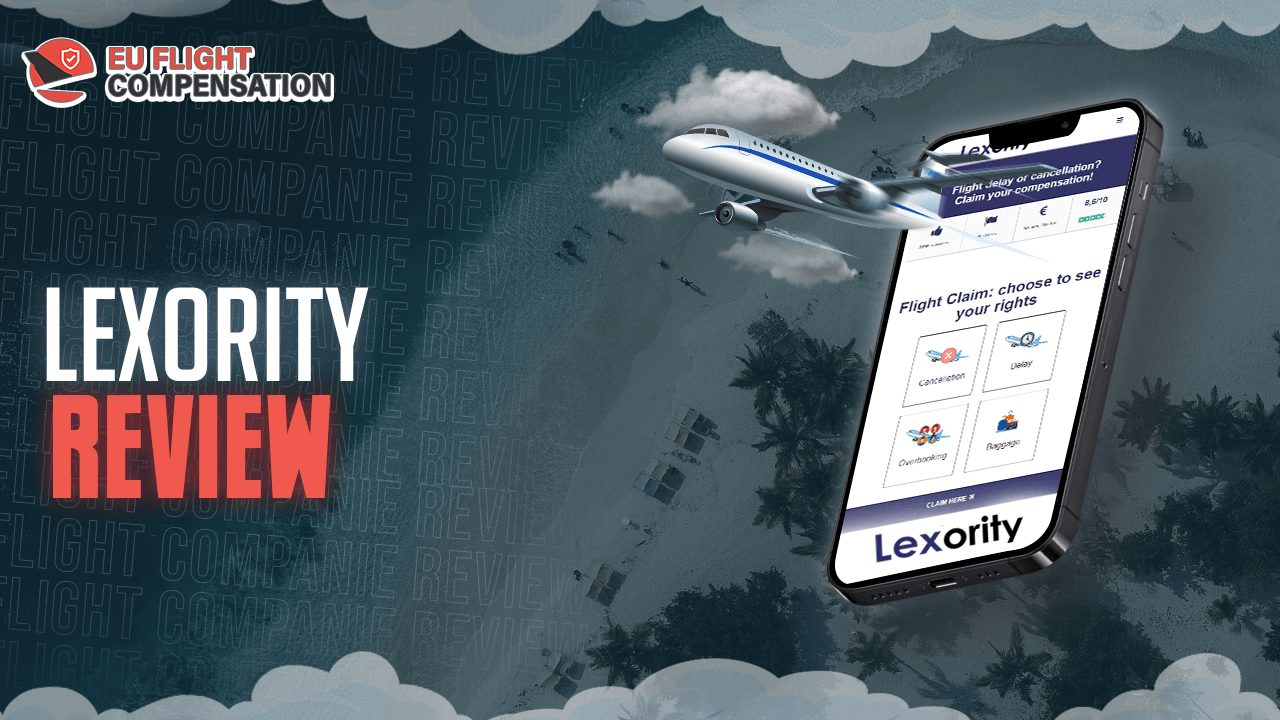 Lexority.com believes that justice is within everyone's reach, so they advocate for the little guys against the big, bad airlines. They help customers get compensation for flight disruptions, including delays, cancellations, overbooking, denied boarding, and lost luggage.
Submitting a claim is easy; all you have to do is fill out a form and upload any requested documentation. Lexority.com will review your claim, helping you see if you have rights under EU regulation to compensation for your inconvenience. If you do, they fight the airline on your behalf. You are only charged a fee if they win. If the case is settled, you pay a 25 percent commission plus VAT. If the case goes to court, you pay a 35 percent commission plus VAT.
You may be eligible for up to 600€ per passenger, so it's worth checking out. It takes less than one minute to complete, though compensation will take longer to hit your account.
Lexority.com has a 4.3 rating on Trustpilot, maintaining excellent status for their ease of service. Customers love their transparent and communicative process, so they felt informed at every step of the way. It's easy and risk-free to try, so if you have an EU-based flight that was delayed, cancelled, or overbooked, Lexority.com can help.
Other things to know about Lexority.com
Lexority.com offers English, Portuguese, French, German, Italian, and Spanish services, though their Spanish language offerings are the most popular.
They have a strong presence in Spanish-speaking countries, helping more than 30,000 people receive claims.
They boast a 98 percent success rate, helping nearly all their clients receive airline compensation for their flight disruptions.
Lexority.com has an average 4.3-star rating on TrustPilot in the Lawyer category.
Lexority.com offers services in 6 different languages, including English, Portuguese, French, German, Italian, and Spanish.

They have a 98 percent success rate, so you can engage with them with high hopes for a successful outcome.

They have an easy and transparent process, letting customers peek behind the curtain on their flight disruption claims.
Lexority.com charges more if they have to take your case to court, so your compensation fee may vary between 25 and 35 percent.

You have to pay an additional VAT on their compensation fee.

There's no visibility into the average wait time for compensation after Lexority.com wins.
Lexority.com flight compensation
Mid ranged flights
Flights from 1500 km to 3500 km
Long flights
Flights more than 3500 km
Lexority.com fee
Lexority.com FAQ
What is Lexority.com?
Scott Welsch
2022-05-17T04:24:22+01:00
Lexority.com is a flight compensation company dedicated to helping clients seek justice for flight disruptions under EU law and receive monetary damages.