FairFlight is a trademark of the Paddock Media group which is based in the United Kingdom. They are dedicated to giving air travellers any compensation owed for delayed, cancelled or otherwise problematic flights. They have been mentioned or featured in U.S.A. Today, the Washington Post, BBC News, The Telegraph and CNN.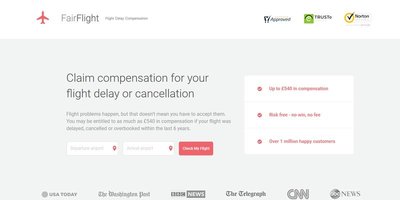 Fairflight.co.uk overview
| OVERALL RANK: | #30 out of 34 |
| --- | --- |
| OUR RATING: | 1/5 |
| USABILITY: | Not working |
| AVERAGE COMPENSATION: | 300€ |
| SERVICE COST: | 25% |
| AVERAGE COMPENSATION TIME: | 8-14 weeks |
| LANGUAGES: | 1 |
| REVIEWS: | No 3rd party reviews found |
| OFFICIAL WEBSITE: | Fairflight.co.uk |
Our Fairflight.co.uk review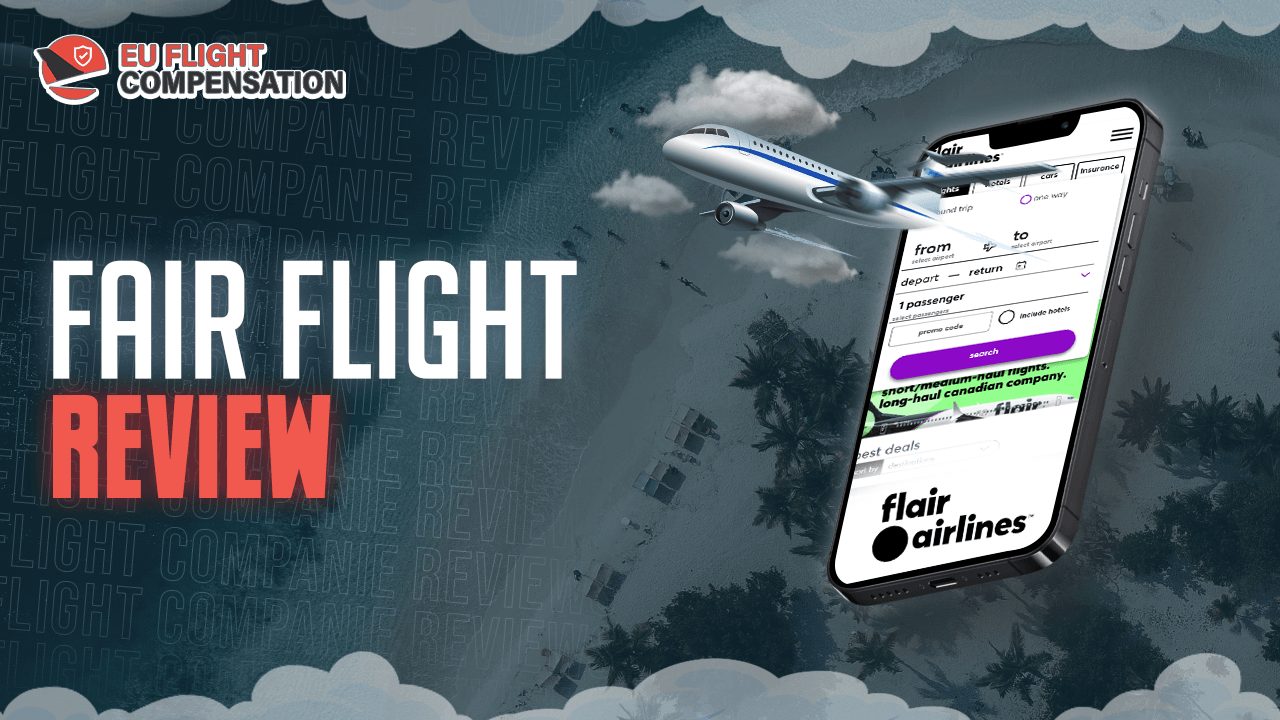 FairFlight is the name that Paddock Media Group uses to help air travellers if they need compensation for delayed or cancelled flights. According to their website, they can get you up to 600€ in compensation, you will not be charged unless the compensation is won and they have lots of happy and satisfied customers. They also have credentials from places like The Washington Post and BBC News.
Their website is basic, but provides all the information you need, all on a single page. This allows for easy navigation without having to thumb through different tabs looking for one piece of information you need. They do have a small social media presence on Facebook and Twitter.
After you submit your claim, FairFlight will do their best to work on your claim allowing you to forgo the stress of having to negotiate with the airline directly. If you claim is successful you will only be charged a fee of 25%.
While there are very few reviews, they do provide testimonials of happy clients that successfully claimed flight compensation from two major airlines.
Sometimes basic is all you need and that's what FairFlight is. Right down to their website, it's all cut and dry and there are almost no questions that need to be resolved. If you are looking for a company that is easy and uncomplicated, than FairFlight may be the way to go for you.
Other things to know about Fairflight.co.uk:
A trademark of the Paddock Media Group.
Fee of 25% if claim is successful.
FairFlight provides up to 600€ in compensation.
Their simple website allows for easy navigation.

If you do not win compensation you do not have to pay.

FairFlight claims to have over one million satisfied customers.

Shows claims that customers have submitted and to which airlines.
Very little information aside from the basics.

Does not state how long it takes to resolve a claim.
Fairflight.co.uk flight compensation
Mid ranged flights
Flights from 1500 km to 3500 km
Long flights
Flights more than 3500 km
Fairflight.co.uk fee
Fairflight.co.uk FAQ
Is FairFlight reliable?
Scott Welsch
2022-05-17T09:54:45+01:00
Yes, FairFlight is a reliable website that says they've helped more than 1 million customers worldwide who have faced flight disruptions in the EU.