Air-indemnite is a French flight compensation company that fights for their customers compensation rights when they have experienced some type of flight delay in their flight whether that is due to a cancelation, missed connection, or overbooking. Claims are filed with Air-indemnite free of charge. The claims are reviewed quickly and then an agent reaches out to the customer for further documentation before the case is started. They have a success rate over 90% and are committed to quality customer relationships as well as efficient and effective service.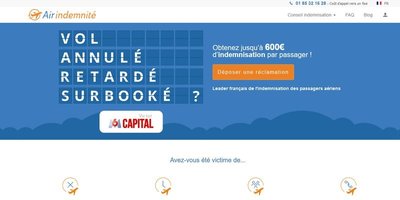 Air-indemnite is present on the internet with social media profiles where potential customers can research them, but they do not have a Trustpilot account where reviews can be viewed.
Air-indemnite.com overview
| OVERALL RANK: | #27 out of 34 |
| --- | --- |
| OUR RATING: | 3/5 |
| USABILITY: | Not easy to use |
| AVERAGE COMPENSATION: | 320€ |
| SERVICE COST: | 25% |
| AVERAGE COMPENSATION TIME: | 8-14 weeks |
| LANGUAGES: | 6 |
| REVIEWS: | 17% are five star "Excellent" reviews |
| OFFICIAL WEBSITE: | Air-indemnite.com |
Our Air-indemnite.com review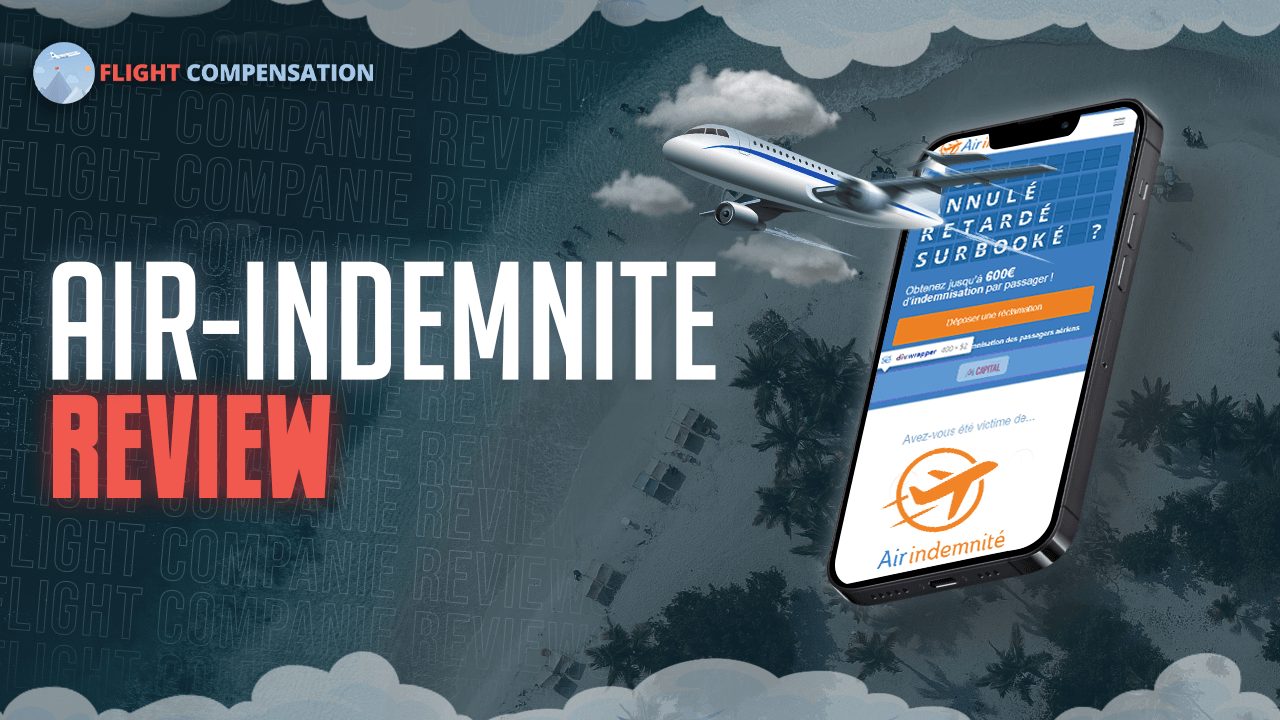 The French based, Air-indemnite, seems like they provide a good service to their customers. They respond within 24 hours to the claims and are very customer focused. While they do not have a Trustpilot account where potential users could view their reviews, they are present on Facebook where customers have given them a 4.4 out of 5 review. In addition, they only service flights in France, but speak six different languages to provide a broad spectrum in which they can help their customers. They have a success rate of over 90% which is very good, but lower than the other companies that we have reviewed. In addition, their commission is higher than other companies at 30%. Some users have claimed that this 30% is justified due to how much work they do on behalf of the customer, but some other companies can be just as efficient and charge 25% fee. Air-indemnite is very passionate about fighting for their customers and have a competent team that works for them. They have been featured positively on many French news sites. Overall this looks like a good option for customers that are traveling within France, but they do have a high commission and are limited to flights in or out of France.
Other things to know about Air-indemnite.com
Country: Located in France.
Success fee: 30% commission fee of the money you are awarded.
Average compensation time: 8-12 weeks.
Languages spoken: French, English, German, Italian, Spanish, and Portuguese.
When it was established: 2007.
Overall reputation: Overall good reputation, their customers give them 4.5 out of 5 stars.
Reviews from customers: Mostly, Air Indemnité is given positive reviews. People are happy with their speed, customer service, and effectiveness in getting their compensation from the airline companies. Their biggest complaint is the time in which some people have to wait for their claim.
Air-indemnite's commitment to customer service.

Their success rate of over 90%, as they work hard for their customers to get the compensation they deserve.

They speak six different languages which widens their ability to help customers.
Air-indemnite only services customers in France.

Their commission is high at 30%.

They do not use Trustpilot for customers to read their reviews.

Claims can take a long time to be completed.

There is no option for a live chat or Facebook chat with the company, only by email or phone.
Air-indemnite.com flight compensation
Mid ranged flights
Flights from 1500 km to 3500 km
Long flights
Flights more than 3500 km
Air-indemnite.com fee
Air-indemnite.com FAQ
I sent you all the documents and you agreed to handle my claim. What do I do next?
Scott Welsch
2020-01-08T03:43:01+00:00
Stop thinking about it and relax. Leave it to us. We will contact you if ever we need more information. Your dedicated adviser will inform you regularly of the progress in your file. You can track the history of your request at any time by logging on to your personal space on Air-Indemnite.com.