As travel becomes increasingly global, understanding your rights as a passenger is crucial. If you're regularly jet-setting between the UK and the EU, you might wonder what the differences are between the EC261 and UK261 regulations. In this guide, we'll dissect these two crucial regulations, highlighting their key differences and what they mean for you as an air traveller.
EC261 vs UK261 – What is The Difference?
EC261 is short for European Commission Regulation No. 261/2004, also called EU261. EC261 is the original set of regulations developed by the EU to protect airline passengers' rights when their travel plans are disrupted and provide flight compensation for delays and cancellations.
The UK named their airline protection regulations UK261, and the similarity in the names can be confusing for people, but they both provide the same excellent consumer protections for airline passengers.
In 2018, in preparation for Brexit, the United Kingdom copied the EU regulations known as EC261. There are minor differences between EC261 and the UK rules, known as UK261, but they are essentially the same guidelines.
The main difference between EC261 and UK261 is that you will be compensated with euros under EC261 and paid in British pound sterlings under UK261. That, and the fact that there is an additional set of regulations that protects you when you fly in Europe, are the only things that changed.
Reasons for Enacting Airline Regulations
EC261 regulations protect airline passengers and help create a framework for equal partnerships between consumers and airline industries.
Airlines have a great deal of responsibility to manage when it comes to scheduling and making sure passengers arrive safely and on time.
Still, without regulations, airlines might succumb to market forces that cause flight delays, including practices like overbooking and cancelling flights when they are underbooked.
Airline Responsibilities
Enacting regulations in the airline industry to make sure that consumer rights are protected has to be balanced with the airlines' ability to provide services, but it's clear that airlines have obligations to their passengers.
EC261 requires airlines to compensate passengers when their travel plans are disrupted. Delays happen for all kinds of reasons, but when it is something that the airline can control, they have specific responsibilities to their passengers.
For one, airlines must make information about passenger flights and reservations available to consumers. They also have a responsibility to passengers to cover lost baggage or accidents, and they need to compensate passengers when flights are overbooked, cancelled, or delayed.
Compensation for Disrupted Flights
Airlines may be required to compensate you for flight delays and cancellations. There are specific qualifications for flight compensation, and claim amounts are set for different types of flights and lengths of delays.
Flights Covered by EC261 and UK261
All flights from an EU or UK airport are covered by these regulations. You are covered in the following situations:
Departures from an EU or UK airport, travelling to an airport in the EU or UK.
Departures from an EU or UK airport, travelling to an airport outside the EU or UK.
Departures from an airport outside the EU or UK, travelling on an EU or UK airline to an airport inside the EU or UK, when you are on an EU or UK.
However, if you are flying to the UK from a country outside of the UK or the EU and not flying on a UK airline, you cannot claim flight delay compensation under UK261 or EC261.
Qualifications for Compensation
Under EC261 and UK261, airlines must provide compensation if one of the following conditions is met:
Your flight was delayed three hours or more,
Your flight was cancelled less than 14 days before departing, or
You were denied boarding because your flight was overbooked.
Compensation for Flight Delays and Cancellations
Compensation claim amounts are set depending on the type of flight.
| Type of Flight | Compensation |
| --- | --- |
| Type 1: Flight is up to 1,500 km or about 1-2 hours | £220 |
| Type 2: Flight is between 1,500 and 3,500 km or about 2-4 hours | £350 |
| Type 3: Flight is 3,500 km or more and over 4 hours | £520 |
You can calculate your flight distance bellow.
Where were you flying to?
UK261 Offers The Same Protections
The UK261 regulations offer the same protections to consumers because UK leaders saw that these protections work to create that balance between consumers and the airline industry.
Has your flight been disrupted?

Don't let disrupted flight issues cost you – get compensated up to £520!

Check Your Compensation
Other Accommodations Protected Under EC261 and UK261
Flight compensation isn't the only protection that you are entitled to under EC261 and UK261. Airlines are required to provide other accommodations and take whatever steps they can to get you to your final destination on time.
If you're taking a flight protected under EC261 or UK261, the airline must inform you as soon as possible of the delays. They may also be required to provide refreshments and meals.
Meal and refreshment compensation varies according to the length of your flight and the delay. They also have to provide you with at least two emails, faxes, or phone calls.
If your flight delay or cancellation is long enough, you may be entitled to "duty of care" expenses, such as overnight accommodations, including transport to and from your hotel.
Protect Your Air Passengers Rights
As an airline passenger, you're protected when you fly in the EU or the UK. You might even have overlapping coverage.
Airline passengers are an essential part of the airline industry, and regulations have mandated that they be treated and compensated when the airlines don't meet their obligations.
However, as a passenger, you have to know your rights, and it's up to you to file a claim. The airlines won't automatically compensate you for your flight delays and cancellations.
File a Compensation Claim
Claiming compensation involves a few steps, which can be managed either by yourself or via a specialized company. Read on to understand both paths.
To file a claim yourself, gather all your relevant documents and fill out the UK261 compensation claim form. The more information you provide, the stronger your claim. Once compiled, submit your claim to the airline's customer service team, who will then review your case. If your claim is approved, they'll issue compensation. If it's denied, you have the right to appeal if you're sure of your eligibility.
Navigating the complexities of flight compensation laws can be challenging, and this is where specialized companies come in handy. They understand the intricacies of these laws and can help you win your case. These companies operate on a no-win, no-fee basis; they charge a percentage of your compensation only if your claim is successful. Their expertise helps them foresee and tackle any potential hurdles airlines might throw your way, often leading to a higher chance of winning or settling your claim. You can find the best flight compensation companies bellow.
Conclusion
In wrapping up, understanding the nuances between EC261 and UK261 is crucial for knowing your rights and maximizing your potential compensation. These regulations, while similar, cater to different regions and have their unique specifics. Whether you're flying within Europe or the UK, the key is to know your rights, assert them when necessary, and ensure you get what's rightfully yours. Arm yourself with knowledge and make the most out of every travel experience, regardless of unexpected disruptions.
About an Author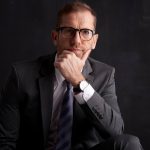 Scott Welsch is a London based attorney. He specializes in travel law and he wants to educate people on their rights as European travelers. Many flight compensation companies try to entice their customers with promises of speedy service, success rates, money they have successfully returned. To the untrained eye and the frazzled traveler sitting on the floor of an airport, these look like the best options. Our mission here is to keep the comparison list up to date allowing you to work with the exceptional companies only that live up to their shiny promises.
x
Claim up to £520 for your disrupted flight.

All countries

All airports

All airlines
Check Compensation