Arriving late due to a flight delay is an inconvenience all too familiar to many UK travellers. But did you know you might be entitled to compensation for these delays? Our UK flight delay compensation guide provides an in-depth look into the laws, your rights, and how to claim what you may be owed when flights don't stick to their schedule.
Flight Delay Compensation Rights in the UK
Our world is on a tight schedule. Everywhere you go, people are bustling about, trying to get to their destination on time.
The airline industry is built around getting passengers to their destinations. While it isn't always easy, they have obligations to meet their passengers' travel needs, and they might have to reimburse you if your flight is delayed or cancelled.
In the United Kingdom, the responsibility that airlines have is more than a fantasy. It's a law, and it's based on one that's worked to improve air travel in European countries for almost twenty years.
Flight delays happen, and they can be disappointing. But it's not just frustrating for air passengers because flight delays can also cost people valuable time and money.
UK261 is the regulation adopted in 2018 by the UK when they broke away from the EU. It's based on EC261, which the European Commission passed in 2004.
EC261, also known as EU261, was created to bring balance to the airline industry. Airlines must do everything they can to avoid flight delays and cancellations.
Under UK261, if your flight is delayed by more than three hours, you could file a flight compensation claim to receive reimbursement.
The History of Disrupted Flights
In terms of the lifespans of industries, the airline industry is still in its infancy.
Since its inception, the airline industry has operated almost exclusively on an advanced booking system. When airlines first started expanding their business in the 1940s, the problem of people not showing up for their flights was eating into their profits.
By the 1950s, the airline industry had combatted this problem with a widespread practice of overbooking flights. It wasn't until the 1970s and 80s that consumer protection groups started to look into the practice.
The days when airlines could overbook flights with impunity are passed.
Thanks to European consumer protections, air passengers now have the right to compensation when they are denied boarding due to overbooking. These protections extend to flight delays and cancellations.
Airlines must inform you of your rights with precise wording on written notices and invoices. They are not required to notify you when they owe you compensation.
Compensation Rules Under UK261
There are set amounts of payment depending on how long the flight was and late you arrived at your destination. Compensation is based on the type of flight and the length of your delay.
Protection When You Fly in the UK
Whether you are flying in the UK or the EU, you are protected under UK261 and EC261. The protections provided by UK261 include the following situations:
You are departing from a UK airport,
You are departing from an airport in another county in the EU to the UK,
You are departing from an airport in another country travelling on a UK airline.
However, if you are flying to the UK from a country outside of the UK or the EU and not flying on a UK or EU airline, you cannot claim flight delay compensation under UK261 or EC261.
Compensation Amounts Under UK261
To qualify for reimbursement, your flight must have been delayed by a minimum of three hours.
Under UK261, you could be compensated up to £520 for a long flight delayed more than four hours.
| Type of Flight | Distance of Flight | Length of Flight | Compensation |
| --- | --- | --- | --- |
| Type 1 | 1,500 km or more | 1-2 hours | £220 |
| Type 2 | 1,500 to 3,500 km | 2-4 hours | £350 |
| Type 3 | More than 3,500 km | More than 4 hours | £520 |
You can calculate your flight distance bellow.
Where were you flying to?
UK261 protections are based on how badly you were inconvenienced and what caused your flight delay.
Flight Delays Outside the Airline's Control
When you file for compensation due to a flight delay, the airline might deny the claim. There are some circumstances when events are deemed to be outside an airline's control. These events are called extraordinary circumstances.
In cases of extraordinary circumstances, the airlines are not required to compensate you. However, they must still do everything they can to ensure that you arrive at your destination at the scheduled time.
The following types of events are considered extraordinary circumstances in respect to flight compensation:
Adverse weather
Political unrest
Third party strikes, such as air traffic controllers
Hidden manufacturing defects
Medical emergencies
Other types of situations that don't occur regularly may also be ruled to be outside the airline industry's control, such as the coronavirus pandemic.
The airline industry has to do everything they can to get you to your destination on time, and when they can't they are required to fulfill obligations under "duty of care" standards.
Other Flight Delay Accommodations
Duty of care standards are placed on the airline industry to ensure air passengers' safety and security while they are travelling.
Besides being required to compensate you in cash when your flight is delayed, your airline is required to provide flight information to you, let you have free phone calls, and meal or refreshment vouchers.
The type of flight and the length of delay will determine what accommodations the airline is required to provide to you.
| Type of Flight | Distance and Length of Flight | Minimum Delay for Accommodations |
| --- | --- | --- |
| Type 1 | 1,500 km or more and 1-2 hours | 2 hours or more |
| Type 2 | 1,500 to 3,500 km and 2-4 hours | 3 hours or more |
| Type 3 | More than 3,500 km and more than 4 hours | 4 hours or more |
Any flight delays that exceed 5 hours require a complete reimbursement. Airlines are required to get you to your connecting flight airport as soon as possible.
Airlines must provide hotel accommodations and transportation to and from the hotel when your flight delay is the next day.
Has your flight been delayed?

Don't let delayed flight issues cost you – get compensated up to £520!

Check Your Compensation
How to File a Claim Under UK261
Filing a claim under UK261 is something you can do on your own, or hire a third-party flight compensation company to do it for you.
Flight compensation companies have access to legal teams and tools that make your claim more likely to be accepted. They are thorough, and you are more likely to get your claim compensation faster than if you do it yourself. You can find the best flight compensation companies bellow.
If you choose to file a claim independently, you must gather all your relevant documents, such as boarding passes and any correspondence about the delay. After collecting these, you must fill out the UK261 compensation claim form, being sure to provide as much information as possible to support your case. Once completed, submit this claim to the airline's customer service team for review. If they approve your claim, they will process your compensation. If they reject it, remember you have the right to appeal, provided you are confident of your eligibility.
However, navigating this process can be complex and time-consuming. Therefore, many passengers choose to engage a specialized flight compensation company. These companies have expert knowledge of the UK261 regulation and can handle the claim process on your behalf, often leading to a more successful outcome. Plus, many operate on a no-win, no-fee basis, ensuring you're not out of pocket if the claim is unsuccessful.
Remember, as a passenger, you have rights. Don't hesitate to take action if your flight is delayed, and secure the compensation you're entitled to under UK261.
Conclusion
The airline industry is in business to get people to their destinations, but they have to do it in a way that provides fair treatment to air passengers.
Travellers used to be plagued by last-minute cancellations when flights were under or overbooked. Without the rules of UK261, air passengers could still be subject to unfair flight reservation practices.
Air passengers are essential to the airline industry, and the UK261 regulations provide a structure for fair business practices that recognize that. UK261 provides a balance between the rights of air passengers and airlines, without which this critical industry would be subjected to market forces that could harm passengers.
About an Author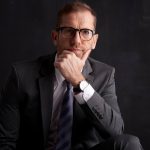 Scott Welsch is a London-based attorney. He specializes in travel law, and he wants to educate people on their rights as European travelers. Many flight compensation companies try to entice their customers with promises of speedy service, success rates, and money they have successfully returned. These look like the best options to the untrained eye and the frazzled traveler sitting on an airport floor. Our mission here is to keep the comparison list up to date, allowing you to work with the exceptional companies only that live up to their shiny promises.
x
Claim up to £520 for your delayed or canceled flight.

All countries

All airports

All airlines
Check Compensation